School's out, summer's almost officially here and it's time to finally relax a little! This year has been hectic for everyone and even if you aren't able to go on an actual vacation this year, make sure you take some time to relax this summer!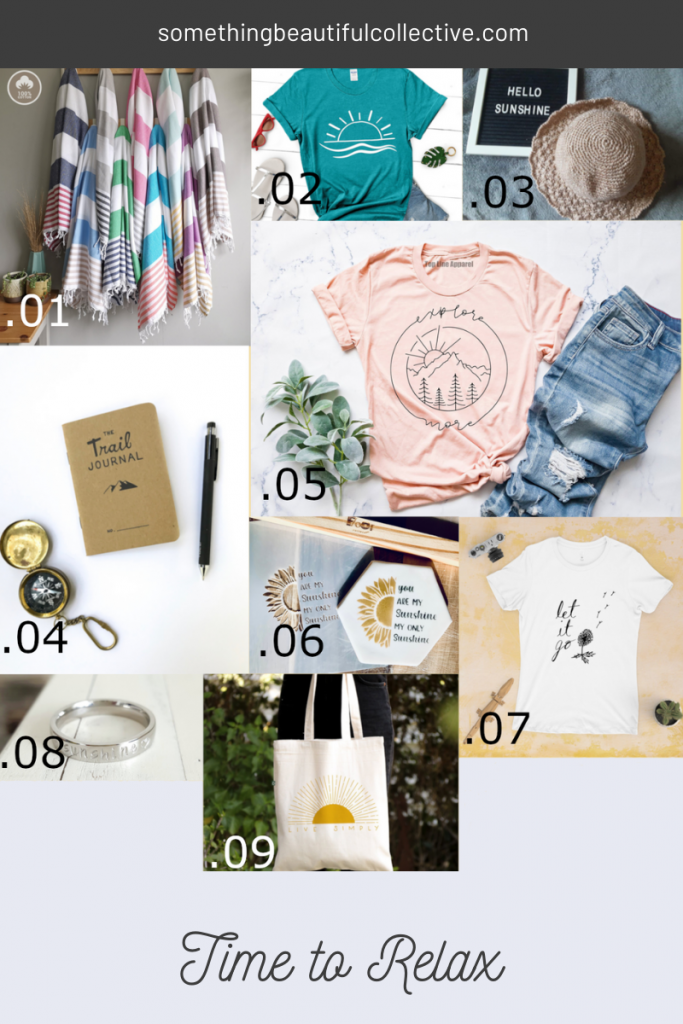 01. Whether you're going to be visiting the beach, the lake, or the pool this summer (or even just playing in the sprinkler in the backyard!), you're going to need some comfortable towels to dry off with after all the fun! These handmade 100% cotton Turkish towels from BulutyShop are a worthwhile investment that will last you for many summers to come!
02. You can never have enough t-shirts! This Sun & Waves t-shirt from byMxM will become your new favorite tee this summer!
03. Long days at the beach mean sun protection is a must, especially for those little ones! This kid's floppy summer hat from Momdoingmonthings is super cute and will be invaluable this summer!
04. Who says summer is only for beach lovers? If you're more of the hiking type, then you need this Trail Journal from DearSummit!
05. This Explore More t-shirt from TopLineApparelStore is super trendy and perfect for summer!
06. If your summer plans involve a staycation, make sure you include some fun baking projects! This You Are My Sunshine cookie stencil from FloofCutters will make the occasion even more fun!
07. Need a new lazy day t-shirt? How about my Let It Go Dandelion t-shirt?
08. This You Are My Sunshine ring from CMKreations would be a perfect gift for a summer anniversary or birthday!
09. Everyone needs a good summer tote bag and this Live Simply recycled tote bag from KulanaStickers reminds us to focus on what really matters!
What are your favorite summer activities? Let me know in the comments!
Happy Summer!
Sign up to receive updates, exclusive offers, and other fun stuff!