Ahh, all the delicious smells of fall!
Cinnamon, cloves, ginger, warm soup on the stove, something yummy baking in the oven… all those scents that remind us of good memories and make us want to create new ones!
Snuggling down with a cup of something warm and a good book or movie, watching the fire with loved ones, or admiring the falling snow; isn't fall just made for everything cozy?
Making your house smell festive and cozy can be as simple as burning a candle or diffusing some essential oils, or you could do something fun like baking your favorite cookies! Here are 6 ways to make your house smell festive this fall and holiday season.
01. Essential Oil Diffusers
Essential oils have been gaining popularity for years and for good reason. Not only do they smell amazing, they also have incredible health benefits. Oils like cinnamon, clove, lemon, orange, and grapefruit are all festive holiday scents as well as being beneficial for cleaning the air (always a plus during cold and flu season).
02. Make pomanders
Do you remember making pomanders as a child during the holidays? These deliciously scented fruits not only smell good, they also make beautiful decorations! They're easy to make, and will last throughout the entire season if stored correctly.
03. Bake something!
Okay, this one is obvious!
Fall is the perfect time for baking. Homemade bread, cookies, pies, gingerbread, whatever you want! Bake your favorite traditional holiday treats or try something new. Get the kids in there with you, teach them how to make your family's favorite sugar cookie recipe, and make some memories!
04. Make a pot of soup
What is better on a chilly fall day than the smell of a big pot of warm soup simmering on the stove? The great thing about soup is that it is basically a blank canvas, you can put pretty much anything in it! Start with some basic broth (chicken, beef, or vegetable), add chopped veggies, rice, meat, noodles…anything that peaks your interest. Or make something like a creamy butternut squash soup or my favorite, minestrone!
05. Simmer cloves (or other spices) in water
Simmering spices will make your house smell amazing! It's as simple as throwing some spices in a pot of water and letting them simmer! Just make sure you don't let the water boil away!
06. Burn candles
Candles are one of my favorite parts of fall! Scented candles can help set a festive mood, and beeswax candles also have the added benefit of purifying the air. Make sure you have a good supply of candles for this fall/winter season!
---
Do you have a favorite fall scent? Let me know in the comments how you make your house smell festive for the holidays!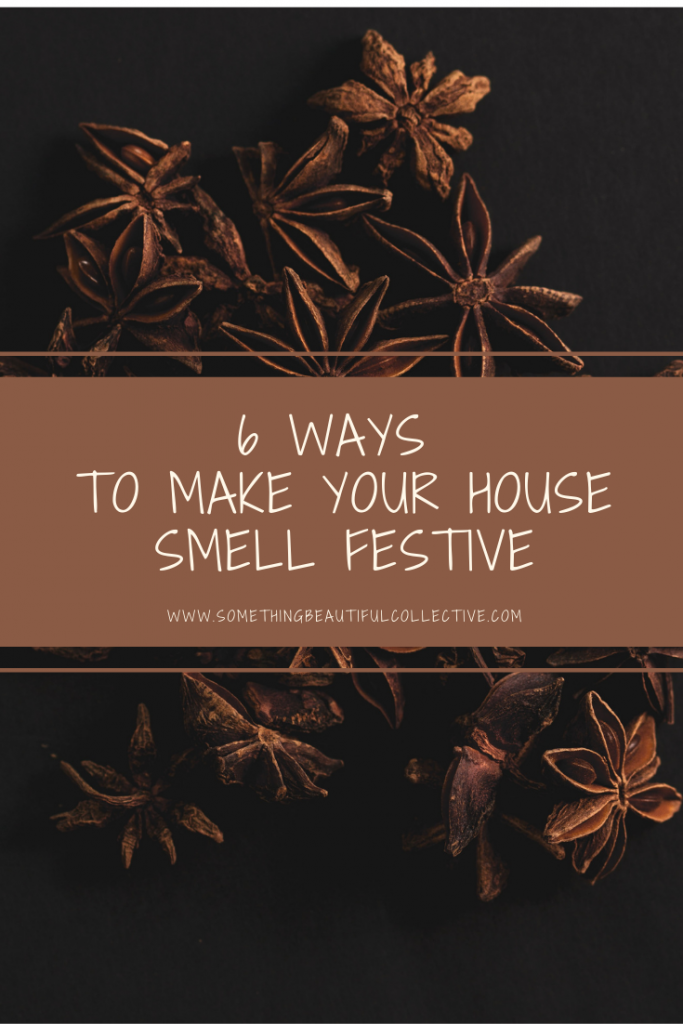 Sign up to receive updates, exclusive offers, and other fun stuff!