Yesterday you got a sneak peak of some of our newest designs, what did you think of them?
We hope you loved them because today we are sharing even more new products with you:)
Today we are introducing: The WARRIOR Collection!
You ARE a warrior! Encourage and remind yourself or someone else with these beautiful designs! Check them out by clicking on the image below.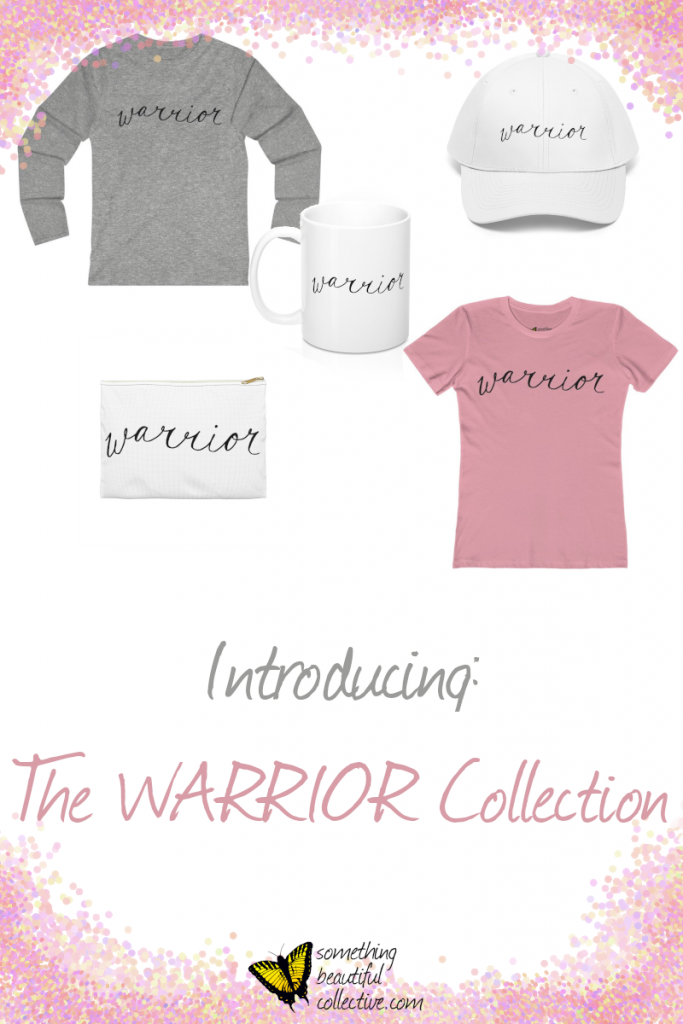 Sign up to receive updates, exclusive offers, and other fun stuff!